architectural VISION through LIGHT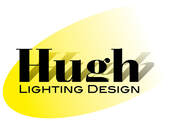 We are an award winning architectural lighting design and consulting firm located in the greater Chicago area. Founded in 1998 by Peter Hugh, our firm works with a variety of project types including hospitality, commercial, institutional, and exterior environments. We have provided lighting design services for nearly 1,000 historic renovation, rehabilitation, and new construction projects. Throughout the phases of design and construction, our designers coordinate details with architects, interior designers, engineers and owners, ensuring that the integrity of the design is upheld. We realize architectural vision through light in each project.

We believe it is the magic of light that makes people truly enjoy being in a physical space. The people, the end users of the space, drive Hugh Lighting Design's vision. In order to bring the design vision to its fullest expression, we listen carefully to our clients to understand their design intent. We pay close attention not only to the function of the space, but also to its intended personality. As a result, the finished products are aesthetically harmonious environments that fulfill their planned objectives. This approach has proven highly successful, and Hugh Lighting Design enjoys long-term relationships with the majority of our clients.

Our approach to lighting design is reflected in one word: balance. There is a balance needed between the dichotomies in architectural lighting: light and darkness; form and function; art and science. Each element brings its own value to any project, and it is our mission to provide the thoughtful recognition and successful implementation of these opposing values with our design solutions.

Lighting for projects is our profession; lighting for people is our responsibility.
---
---